The Pipeline
59€ / month
Included in bundles:
Design studio
Power superstore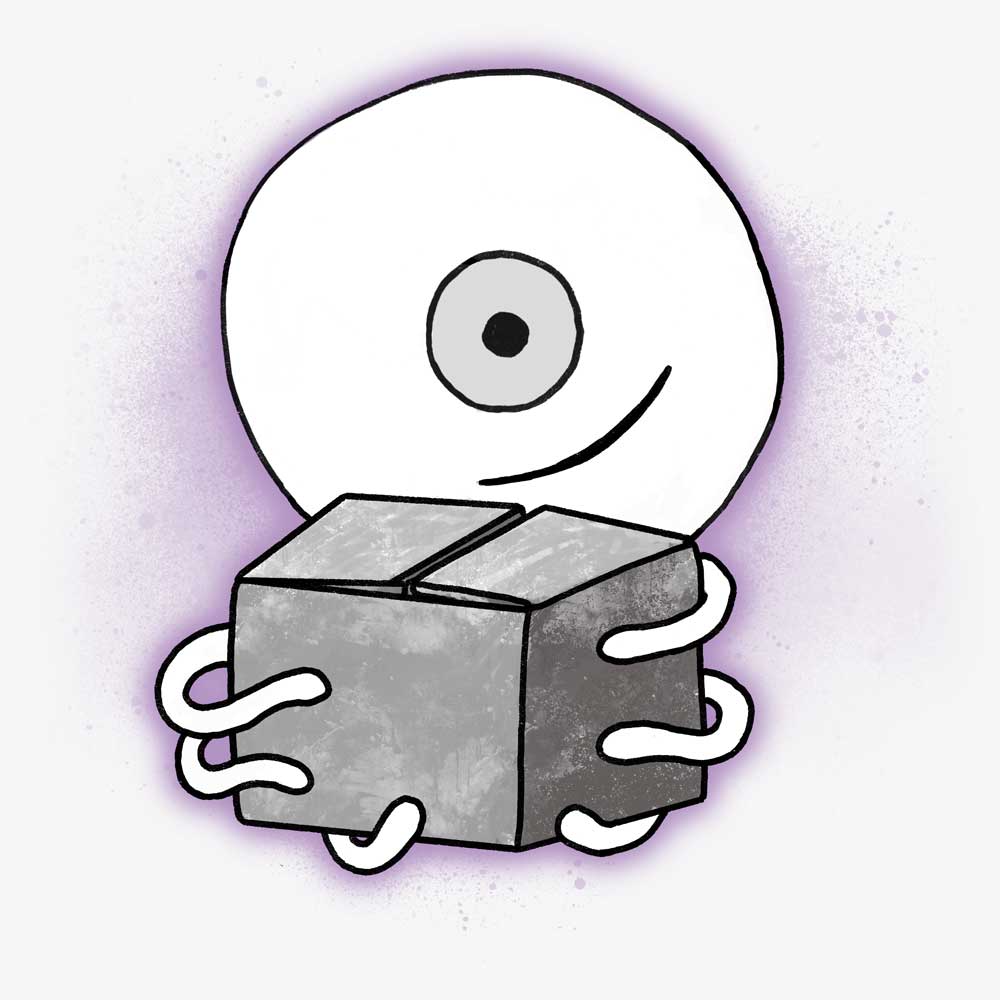 Print shop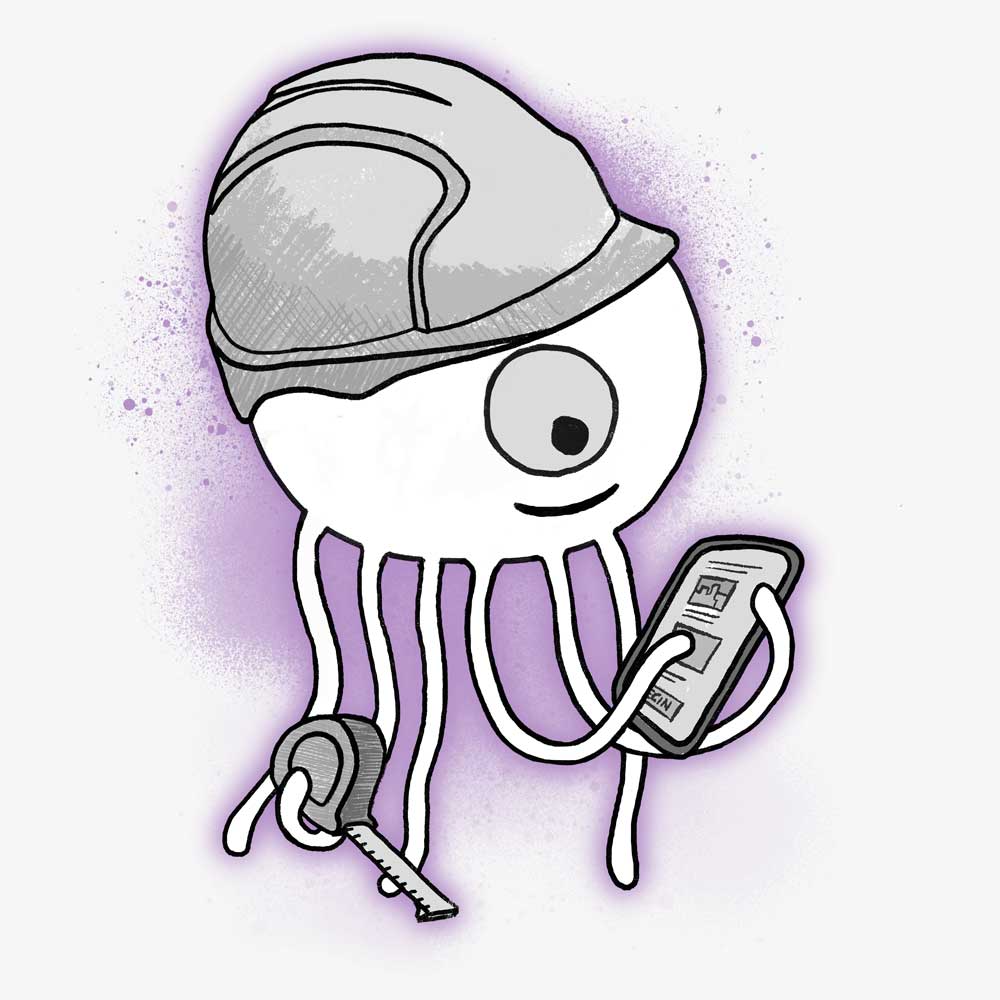 Sign maker
Web studio
Never miss another opportunity. See all your inbound enquiries, leads and opportunities on a visual dashboard. Create proposals and quotes, assign follow-up and send chase emails. All using a smart drag and drop interface.
Buy 2 apps, save

10%

53

€

Buy 4 apps, save

20%

47

€

Buy 6 apps, save

30%

41

€

Buy 8 apps, save

40%

35

€

Buy 10 or more apps, save

50%

30

€
---
The Pipeline dreams are made of
Convert more enquiries into hot deals.
Someone called or emailed? Note the enquiry from whatever screen you're working on. Create a new contact or log it against an existing customer or enquiry. Get back to what you were doing and deal with it later, or create a proposal straight away.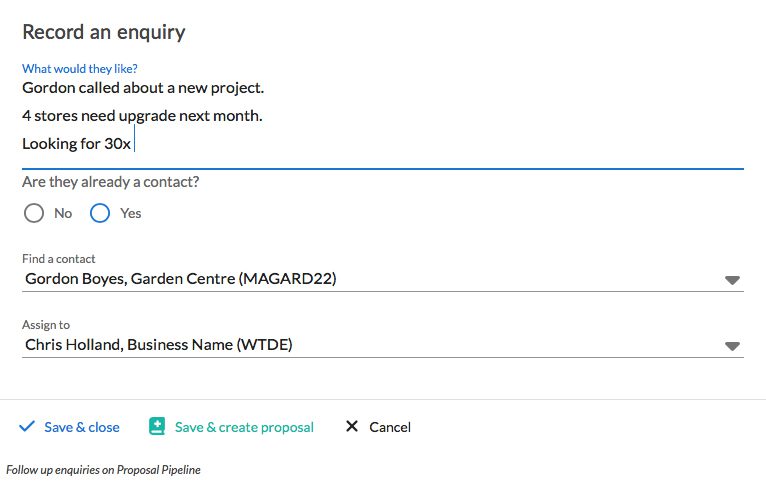 Up, up, up, UP, UP, open Kanban style
A visual dashboard of your deal flow.
Each enquiry, proposal and opportunity shown as a little card.
Cards are sorted into columns, using a Kanban layout.
Instantly see what needs following up and who's doing what.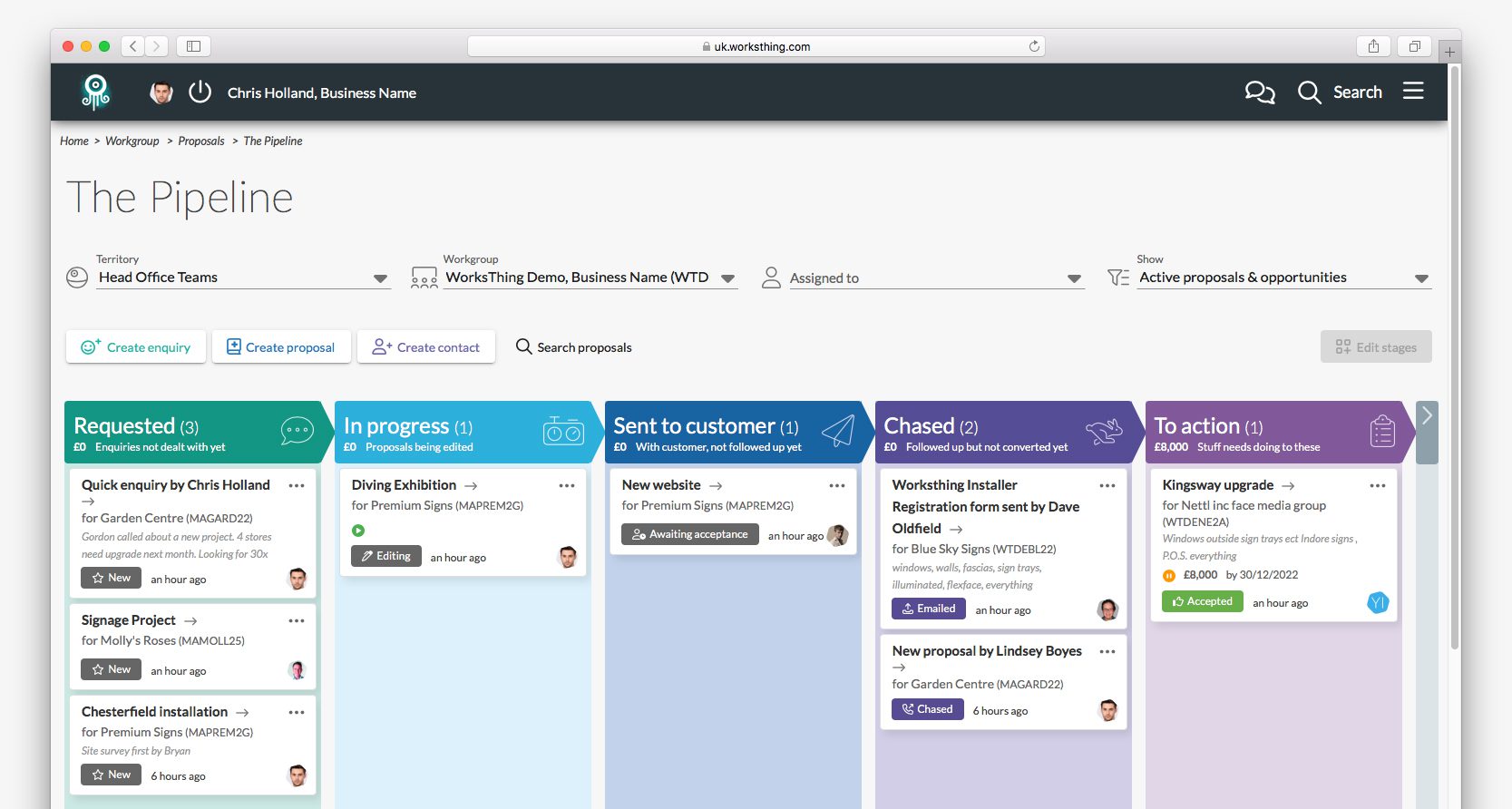 When you open The Pipeline, you'll see some cards in the first Requested column.
Any enquiries which haven't been dealt with yet are in here. Most recent cards appear at the top. Change the order by dragging the cards around.
A very decent proposal indeed
Each enquiry is the start of a proposal, just waiting for you to add some content. Use Proposal Composer to add model sections, or make a mini proposal. Upload files, images or diagrams for later.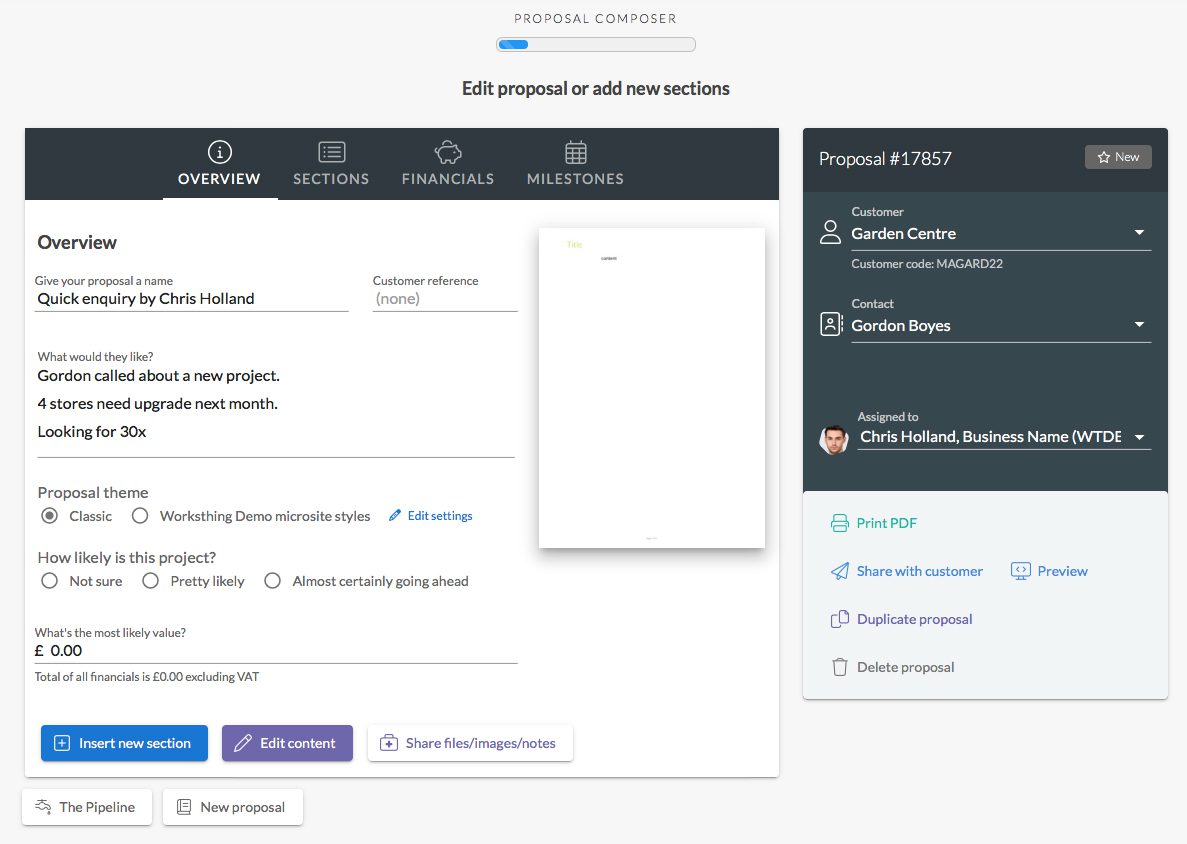 Freezing, warm, cold, boiling!
Get a sense of how warm the lead is?
Set how likely the enquiry is to convert.
If it's pretty certain, note the likely value and when it might be invoiced.

The value and invoice date will appear on The Pipeline.
Assign cards to people in your team for next steps. Just click their little face and pick someone else to assign to. Use the people filter at the top to see who's supposed to be doing what. Perfect if you've got a bigger sales team, with their own accounts.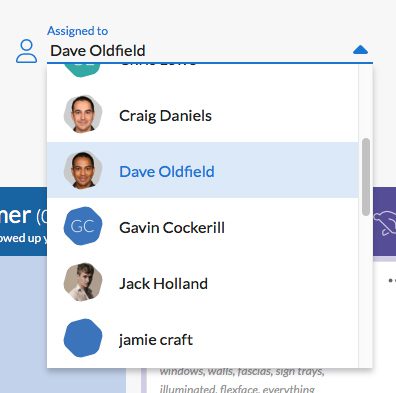 Quite often, following up an enquiry makes the sale. How often do you ask for a quote, then hear nothing else? Feels like they don't want the business? It's easy to chase leads on the Pipeline. Press the … button.
Then Compose email without leaving the screen. Emails are saved, so everyone can see who's been chased. And who needs to be.
Every card has a status, so you can keep track of where it's up to. Press the chip on a card to open the status menus. Choose the one you want. Or drag the card to a different column. Turn the proposal into an order with a couple of clicks.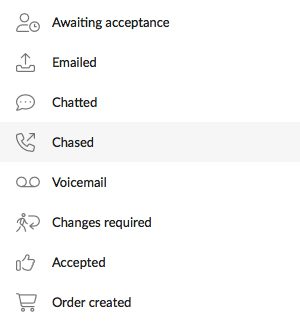 And sometimes things don't come your way. It's important to know why, to guide future strategy. Log the reason you lost out and use filters to see the ones that got away.
Proposal Composer features
Create unlimited proposals
Upload images
Microsite features
Set your own colours
Choose from 100 fonts from Google library
Customise phrases and email templates
www.orderlink.co.uk/yourname as standard
Use your own domain^
Add SSL certificate^
^In-app purchases