Choose the plan that fits
Simple and transparent pricing with no surprise fees
Add customer chat to your website, manage enquiries and build proposals that convert to orders
What's included:
Chat widget for your website
Record offline enquiries
Create beautiful PDF proposals
Visual Proposal Composer
Share proposals online
Online approval and payment
Agent help-desk for client enquiries
Add tools to power team collaboration, generate in-bound leads and improve client experience
What's included:
Everything in Chat, PLUS
Create private team chat channels
Send email marketing campaigns
Upload email templates
200 million low-cost stock photos
Build branded ordering portals
Build Brambl responsive websites
Reporting & customer analytics
Effortlessly manage surveys, estimating, installation, production and invoicing of sign projects
What's included:
Everything in Teams, PLUS
Schedule surveys and installations
Complete self site surveys
Installation timeline tracking
Add your own installers/surveyors
Sync calendars
Build plans for print & sign projects
Kanban production dashboard
3 users included
+ 10 installers
Extra user £49/month
Extra installer/surveyor £5/month
All prices exclude VAT. Subscription subject to acceptance and Terms & Conditions.
Included in all plans
WorksThing Studio – the world's most powerful order management tool
CRM
Database to manage contacts
Customer delivery address book
Bulk import & export customers
Supply chain for overflow work
Trade pricing for a range of products
Same-day despatch available
Order management & tracking
Control desk for managing orders
Payments & invoicing
Automatic customer invoicing
Group invoices by order or weekly
Set invoice milestone stages
Accept card payments via Stripe
Setup Direct Debits with GoCardless
Create subscriptions/payment plans
Sync with Xero or QuickBooks
Take online payments
Auto-generate customer statements
Files & images
Customer files & asset store
Two-way online sharing
Online proof approval
Automatic FileCheck & approval
Graphic file visual archive
Team communication
Leave notes for team members
Share files & images in chat channels
Community support & discussion
Recommended add-ons
Get even more from your studio with these upgrades
eCommerce web shop
Your own print store
Sell 1000's of products instantly
Own domain + SSL certificate
Full shopping cart & check-out
Unlimited pages
Drag 'n' drop page designer
Easy reorders
Back-office order manager
In-house products
Create your own standard printing or sign products
Upload photos, set pricing
Sell on your web shop or offline
Set customer permissions
Stock manager and live availability
Product importer
Production API access
Shipping labels & barcode tracking
Template pack
Online template editor
Sell 10,000 designer templates
Create client templates directly from InDesign
Google & fonts.com libraries
Active update fields
Set design rules
Lock styles or free-style
Print-ready hi-res PDFs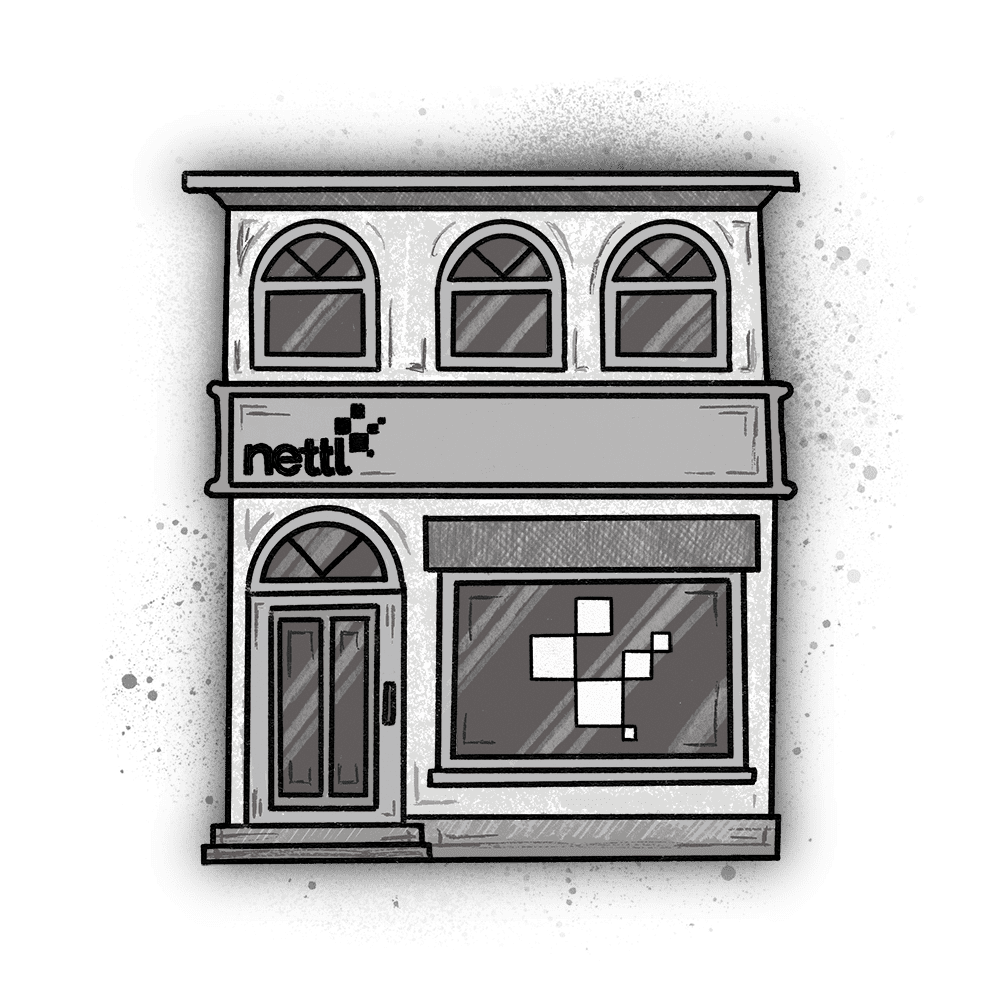 Nettl brand licence
Deploy wordpress and woocommerce sites with AWS hosting
Manage web projects
Technical web support
Sell SEO
Sell Paid Search campaigns
Sell Social Media packages
Extensive marketing collateral library
Exclusive territory (S2A)
£1,995 set-up
from +£200/ month
Select upgrades at sign-up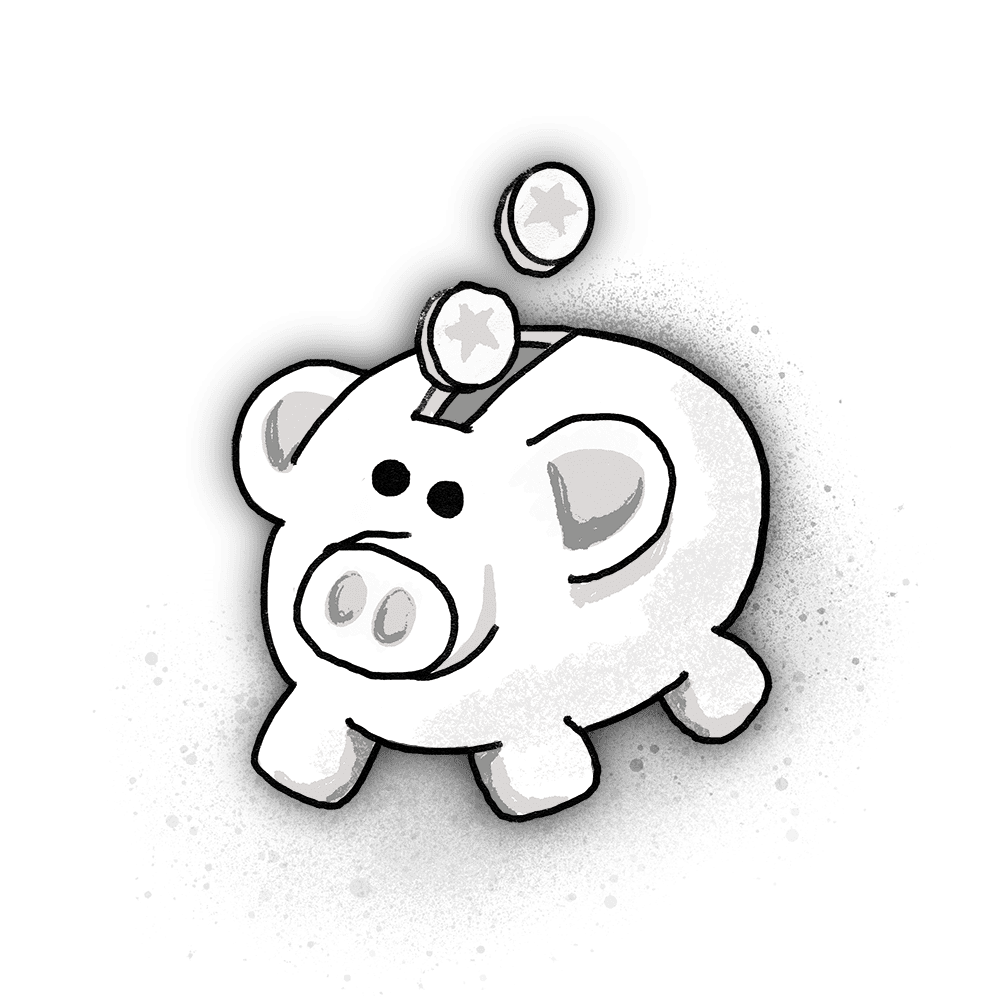 Pricing FAQ's
Choosing the right tools is important. We're here to help you make the right decision
Who can open a WorksThing Account?
WorksThing is currently only available to business customers in the United Kingdom and Ireland.
Is there any long-term commitment?
All WorksThing plans have a monthly commitment. You can close your account at any time. If you prefer, we do offer plans on an annual basis. Optional Nettl upgrade is a minimum three year term.
What's the price of an extra user?
Our Chat plan includes 1 user, Teams includes 2 and Pro has 3 users included. Each extra user is £49 per month. To get the most from WorksThing collaboration tools it's best to give each team member their own user account.
Are there any extra fees or charges?
Your monthly subscription gives you access to the WorksThing platform. You can choose in-app purchases, for additional products or services. Printing, signs and workwear are all available with wholesale, factory-direct pricing. Deploy websites, pay for cloud hosting and buy SSL certificates or domain names. Everything is clearly priced before you commit.